//...natomiast ten - bezpośrednio po tagu otwierającym

: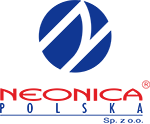 European LED Lighting Manufacturer
Kallisto also known as Ursa Major is a constellation in the Northern celestial hemisphere. Ancient Greeks associated the constellation with the myth of Callisto, the beautiful nymph. Our constellation's recognizable 5630 LED Edison is well-known worldwide. Kallisto comes from the passion to capture beautiful radiant light that makes the invisible visible.
If you have any questions about series?
Use contact form below to send us quick message.